Description:
All-You-Can-Eat Crab Feed & Live A Cappella Show – Crack Crab with the Ones you Love! Saturday, February 11th, 5 pm – 9 pm · Veterans Building, Petaluma ·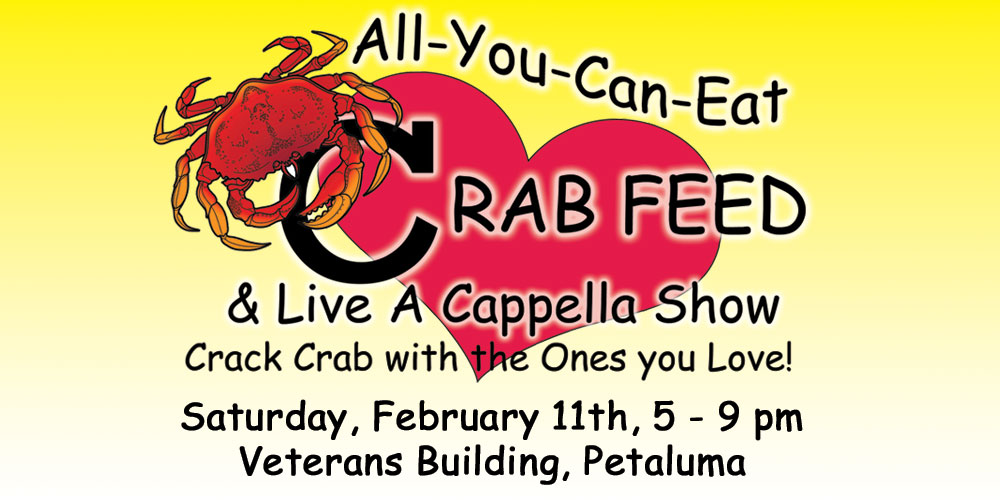 All ticket buyers: Please enter your full name.

If you are purchasing a Captain's Table, select one name as the Captain and enter it.

If you are coming as the guest of a chorus member, please also enter the chorus member's name in the second box. Thanks!